Are you looking for a photography studio for stills or video? You have come to the right place
The studio is in Tel Aviv, and includes professional equipment. It is ideal for photographers, producers or private customers
The stills package includes: Studio Strobes, Wireless Trigger, Colorful Backdrop Backgrounds, Soft Boxes and light defusers.
The video package includes: LED Lighting, Sound Equipment, Green Chromakey, a Teleprompter (with optional operator crew member)
How to order the studio online: simply choose a date and time below to reserve your spot.
ABOUT THE STUDIO
The studio is situated on 17 Aminadav St, Tel Aviv. It is both for video and still photography, such as: comercials, video clips, interviews, green screen, live broadcasts, fashion shoots, and more.
We have recently increased the size of our studio to accommodate larger productions.
For more details about the price and what each package includes, please continue reading below. The packages do not include a photographer or teleprompter operator crew. If you need an assistant / a professional team, please mention it in the addons section in the reservation form.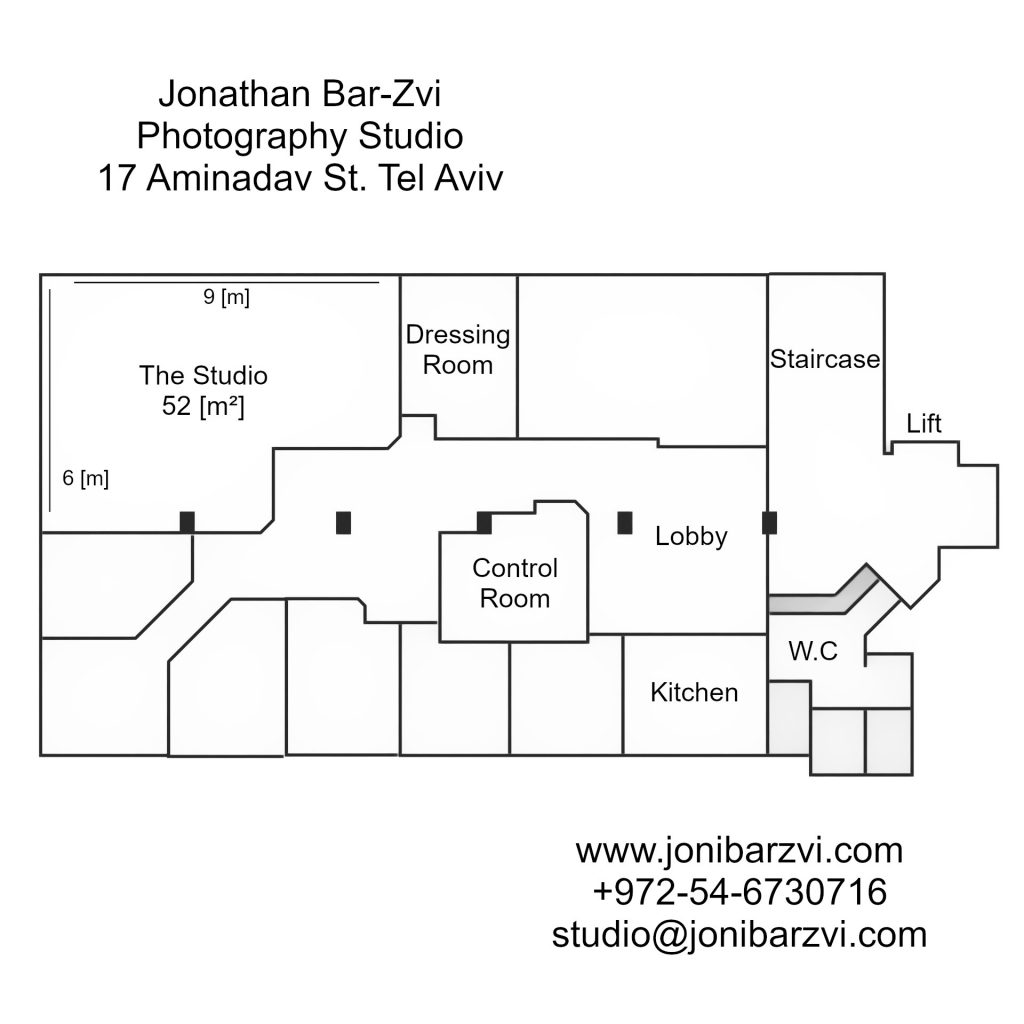 STUDIO DETAILS
The main studio space is 52 square meters: 6m wide, 9m depth and 2.5m tall.
A Green Chromakey Limbo and Backdrop Background Holder. A Large Variety of Colors available.
The studio is sound proofed, and has black curtains and quiet air conditioning.
There is a makeup corner, a seating area, toilets and a kitchen.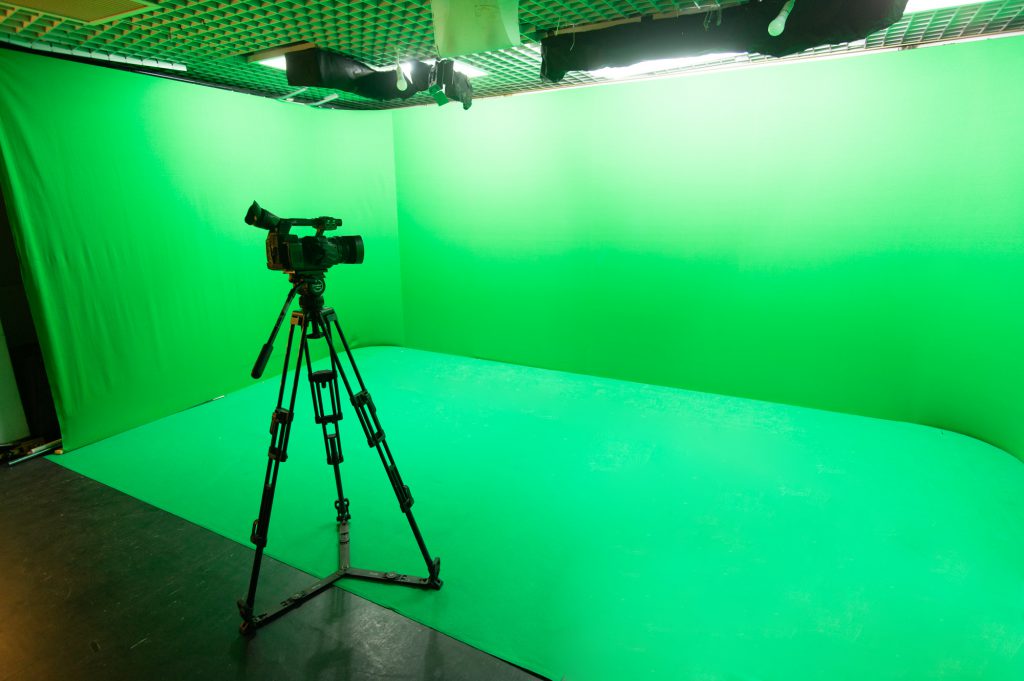 The Stills Package includes the following items:
The Video Package includes the following items:
Price
Stills – 169 NIS per hour.
Video – 249 NIS per hour.
2 Hour minimum per order.
Special Price for Daily Rental.
All Prices including VAT.
LOCATION & PARKING:
The studio is situated on Aminadav Street 17, Tel Aviv.
Nearest Parking : The Cinerama Parking Lot. 5 min walk, price: 24 NIS daily.
Optional Equipment Rental
– Click here for all rental items:
BOOK NOW
You can reserve the studio by e-mail, voice call or sms/whatsapp: +972-54-6730716.
ADDONS:
Teleprompter Operator / Assistant: 100 NIS per hour
Guidance: 150 NIS for half an hour
Stills Photographer with Camera Equipment: 150 NIS per hour
Videographer with Cinema Equipment: 200 NIS per hour
All Prices including VAT
Availability Calendar
[dopbsp id=1 view=true lang=en]
Studio Virtual Tour